Health and Safety Fair
June 21, 2014
HEALTH AND SAFETY FAIR
On Saturday June 21, 2014 between 9:00am until 2:00pm a Health and Safety Fair will be held in the parking lot of the soon to open Walmart Store at the corner of Burbank Dr./Bluebonnet. The public is encouraged to attend this free event where you will receive valuable information regarding Health and Public Safety Issues.
There will be some 30 plus health vendors on hand to discuss special needs, exercising, dietary concerns and overall health wellness. Free blood pressure checks and sugar testing will be offered on site.
The Public Safety sector will have representatives from; District Attorney's Office distributing information on the BRAVE initiative, US Attorney General Office will conduct a gun safety demonstration, Trafficking Hope will be on hand to discuss Human Trafficking, I-Care Specialist from EBR School System, Baton Rouge Police Department Community Service, East Baton Rouge Sheriff's Office Community Services, East Baton Rouge South Burbank Sheriff's Office Sub-station, LSU Campus Police Department, and Crime Stoppers.
This Health and Safety Fair is free and open to the public. That's Saturday June 21 from 9-2pm. Come one come all.

---
Baton Rouge Police Department offers Equalizer Woman's Self Defense
December 03, 2013
The Baton Rouge Police Department is offering an Equalizer Women's Self-Defense class. The class will be held at the Baton Rouge Police Department Training Academy, located at 9050 Airline Hwy (the building behind the parking garages).
There is no charge to attend the class which is open to women over the age of 13. Participants should wear comfortable clothing suitable for physical activity. The course covers: facts about violence against women, reducing the risk of becoming a victim, defensive striking, common grab defenses, head-lock defenses, bear hug defenses, striking and knife defense and group escapes. Participants must attend all 4 sessions to be certified. Class size is limited so participants should register early by calling the Baton Rouge Police Department Training Academy at 225-389-3886.
---
Scotlandville Middle Pre-Engineering Academy
November 07, 2013
Sgt. Don Stone was at the Scotlandville Middle Pre-Engineering Academy this morning speaking to the Leadership Class. He will be back next week to speak about Crime Stoppers and Bullying.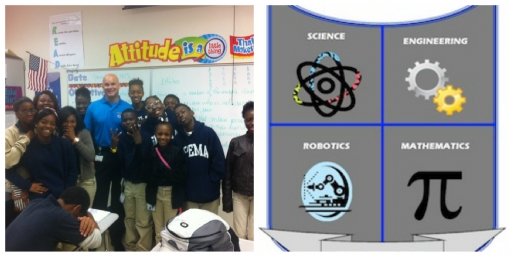 ---
Food.Family.Fun
November 02, 2013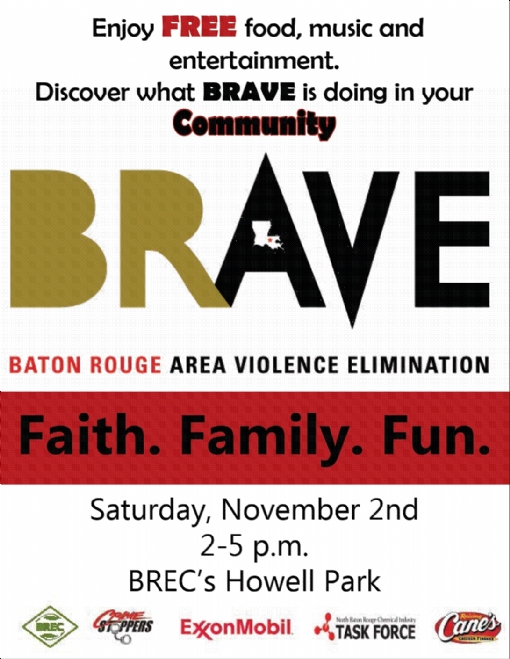 ---
Crime Stoppers Annual Golf Tournament
July 15, 2013
Thank you to our Sponsors and Everyone that Participated in the Greater Baton Rouge Crime Stoppers Golf Tournament 2013, check back for more details about 2014.

The format will be modified scramble. You can also become a Hole Sponsor
(See Below for More Information)

---
| | | |
| --- | --- | --- |
| Page 2 of 2 | 25 Records | Prev | Next |